Bright will burst the Silly Season bubble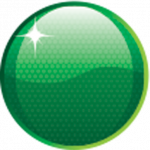 Jason Bright is close to securing his immediate future in the sport, and according to him, his options are down to three teams – Brad Jones Racing, Stone Brothers Racing and Walkinshaw Racing.
The Fujitsu Racing driver, who has leased equipment and race preparation from SBR this year, is weighing up his plans for next year, with a number of scenarios still to unfold before a deal is inked.
One of his assets that has made the deal signing process more complex is that Bright currently owns two V8 Supercar Racing Entitlement Contracts (REC). Speedcafe understands that Bright is close to placing one of them on the market (for Jonathon Webb to buy and race at Dick Johnson Racing in a third car next year).
What happens with his second REC is likely to influence where he drives in 2010.
THE FINAL RACE OF THE 2023 REPCO SUPERCARS CHAMPIONSHIP ON ONE OF THE WORLD'S BEST STREET CIRCUITS. GO ALL IN AT THE VAILO ADELAIDE 500, CLICK HERE TO BUY TICKETS
One scenario, mooted heavily in pitlane over the Phillip Island weekend, would see Bright head to BJR, replacing the retiring Cameron McConville. Bright would bring his second REC with him as part of the deal, allowing the Albury-based team to run three cars next year, budgets and drivers permitting.
A similar offer exists for Bright and his REC at Stone Brothers Racing. That deal is comparable to his current situation with the Gold Coast-based team, although if Bright does continue its association with SBR, the 'pit lane separation' that they've endured this year would be rectified.
Bright has also had discussions with Walkinshaw Racing as a potential team-mate for the recently confirmed Fabian Coulthard, although this deal is believed to be the least likely of the three.
Speedcafe understands that Bright will retain backing from Wilson Security in some form next year.
Bright told Speedcafe that even as of this morning, scenarios behind the scenes were evolving.
"It's still all changing," he said.
"Even this morning there has been some developments. I'll be making some calls this afternoon, but at the moment, there's still three options, and with the amount of drivers still around, licences and sponsors looking for something to do, there's still lots to be sorted.
"I want to make the right decision, performance-wise and for my future."
Bright confirmed that serious negotiations have taken place regarding the potential sale of his REC.
"That will help a lot," he said.
"I've still got to do the deal and make it work, but it will certainly make things easier.
"But again, there's opportunities there that people are coming up with that might mean I don't need to sell it, so until I get all the offers in front of me, I can't really make decisions.
"Since the weekend, there seems to be a lot more urgency to get things done."