Ambrose runs second in Texas until fuel dry-up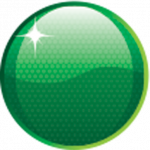 Marcos Ambrose has come within a lap and a half of second place at the Dickies 500 in Texas – but is still philosophical about his strong form at the Fort Worth venue.
Ambrose ran in the top 10 for the majority of the night and mid-race settled into third place behind the Busch brothers in his #47 Little Debbie NASCAR.
After overshooting his pit stall at a pit stop he dropped to 18th but was able to climb back up the order.
Running in the top 10 late in the race the Aussie threw the dice in the final stages as he picked of other cars.
Desperately conserving fuel with the aid of constant communication with crew chief Frank Kerr, Ambrose was in second place when he ran dry on lap 332 or 334 exiting Turn 2.
Coasting to the pits to get a splash of fuel, Ambrose greeted the chequered flag in pit lane and was classified in 15th place.
Despite the disappointment of missing out on equaling his best-ever Sprint Cup race finish – and scoring his best result on an oval, Ambrose said that he had to 'have a go'.
"We gave it a shot," said Ambrose.
"We came up short by a lap and a bit. 
We were close on fuel but if you get within a lap you have to have a go.
"We only needed half a gallon and that was the difference between second and 15th.
"We rolled dice and our numbers didn't come up. I didn't know how tight we were.
Ambrose said that despite the cruel finish, he was pleased with the speed of his car in a week where sponsor Little Debbie announced that it has re-signed with JTG Daugherty Racing for next season, taking nine races on the Australian's Sprint Cup schedule.
He also revealed that some new components on his car have taken some time to work out but that now the MWR operation's R&D is paying dividends.
"Yeah, it's disappointing but we had a good night as well," said Ambrose.
"I had a great Little Debbie car. We've been working hard on new development stuff.
"We've had some bad races as we've tried these new things and worked on them but now we're finally getting our heads around it.
"It was a good night and we were genuinely competitive all day. The pace we had and what we've learned here will be really good for our 1.5 mile (oval) program moving on from here."
Ambrose remains 18th in the series points standings with two races remaining, 40 points behind Jeff Burton.