Schatz secures fourth straight WoO crown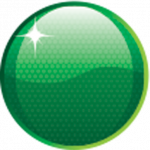 A sixth place finish in the World Finals on The Dirt Track @ Lowe's Motor Speedway was enough for Donny Schatz to secure his fourth consecutive World of Outlaws Championship tonight.
The Tony Stewart Racing pilot needed only to finish 12th or better in the 30-lap main event to secure the championship crown over Californian Jason Meyers, who won the feature race on the opening night at The World Finals.
After starting from fifth position Schatz was engaged in a titanic battle with Craig Dollansky for the seventh place for the majority of the race aboard the STP-backed entry while Meyers was charging towards the front from his fourth row starting spot.
When Lance Dewease stopped on lap 19, bringing about the first caution period of the event, it was Joey Saldana who was leading the way ahead of Dale Blaney.
While Saldana and Blaney battled for the race lead, all eyes were fixed on the #14 entry of Meyers, who was on the tail tank of Steve Kinser chasing down third spot, and #15 of Schatz who remained inside the top ten on his way to the championship victory.
Meyers made a last corner pass on Kinser to secure third place behind Saldana, who won his 20th A-Main WoO event of 2009, and Blaney. However, when Schatz crossed the in sixth it was enough to secure the 2009 World of Outlaws Championship by a mere 19 points.
"To me it doesn't matter if it is one or four championships, it is the last one that matters most," said Schatz after the event.
"I was a little bit disappointed about my finish last night but Tony (Stewart) told me to worry about the war and not the battle.
"Tonight was probably the first time that I'd really considered the points. I got very conservative, I was nervous about everything, the tyres, the engine, everything.
"It's an honour to be driving for Tony Stewart Racing and also having the link through STP with Mario Andretti. When I spoke with Mario after we launched this livery he told me that he doesn't consider himself a loser, he was always a winner. This is something that I had in my mind tonight.
"This championship is for everyone at Tony Stewart Racing, Chevrolet, ArmorAll, STP, Parker Stores along with everyone else who has supported us throughout the year."
Schatz also paid tribute to the crews who have been a part of the 2009 World of Outlaws Championship chase.
"It's great to be standing here as champion but while everyone at Tony Stewart Racing has worked hard on my car and the number 20 car driven tonight by Kraig Kinser, every other team in the Outlaws Series should be congratulated for their efforts throughout the year," said Schatz.
Schatz 19-point victory is the closest finish in the 32-year history of the World of Outlaws Championship.