Safety Car scare at The Island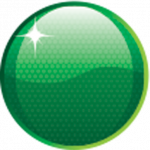 The execution of the Safety Car in Race 22 at Phillip Island today was "dangerous," according to leading V8 Supercar drivers.
On lap 20, the race was placed under yellow conditions when Dean Fiore crashed at turn four. Some drivers elected to pit as soon as Fiore's car was shown in the tyre wall, while a large number of others waited a lap.
Race leader Jamie Whincup was the leader of the race and pitted as the Safety Car was deployed. When he left pit lane, the Safety Car was stopped at the exit of the lane on the race track.
Whincup approached the Safety Car and he almost stopped, flashing his lights at the yellow Audi to get moving, but it remained idle on the left hand side of the circuit. Seconds later, a group of around 10 V8 Supercars hurtling down the front straight were almost involved in what could have been a massive V8 Supercar incident.
It seems that the reason for the almost catastrophic incident was a communication breakdown between race director Tim Schenken and Saftey Car driver Amber Anderson.
Under V8 Supercar rules, no race car is allowed to pass the Safety Car. Whincup knew that, but by following the letter of the law, almost created a disaster.
"It was obviously dangerous," Whincup said after the race.
"I was aware that the cars were doing 250kmh behind me, and I was only doing 20kmh. If I had my time again, I would have kept going, passed it and thought about it another time. It was just a massively dangerous situation."
Jack Daniel's Racing's Rick Kelly was also critical of the incident.
"It was absolutely dangerous to be honest with you," the #15 driver said.
"We're quite lucky that someone's fuel tank didn't end up underneath someone's bonnet."
Former series champion Garth Tander acknowledged that a review of the process may be needed.
"What needs to happen from a series point of view is that we need to understand exactly what happened, whether it's a was a communication issue or a procedural issue," the Holden driver said.
"Perhaps there needs to be a review of all that. I don't want to head hunt anyone, but certainly we don't need cars parked on the circuit at the exit of the fastest pit exit in Australia."