Bullas wraps up final round, title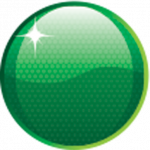 Newly-crowned Biante Touring Car Masters Champion Gavin Bullas backed up yesterday's Race 1 win with second and third places in today's races to secure the final round victory in a fitting end to a stellar championship.
In Race 2 (today's first race), retiring racer Drew Marget won ahead of Bullas, while the drive of the race belonged to Steve Mason who, after a fuel leak issue in Race 1, started off the rear of the grid and stormed through to sixth place.
The final race of the 2009 season featured an all-Mustang front row with Bullas on pole alongside Marget. Bullas quickly came under attack from The Falcon Sprint of Jim Richards who then set after and passed race leader, Marget. Marget's retaliation was brought to a halt as Michael Acheson's Charger stopped over the back of the track near turn four brought out the safety car on lap five.
With one flying lap remaining, the Safety Car released the field and Richards was able to fend off Marget to the chequered flag, denying the now retired driver a round victory on his exit from the series.
At the rear of the field, chaos broke out with Stack's Porsche suffering heavy damage, coming off second best in contact with Acheson's Charger.
The Group 1 round victory went to Bullas ahead of Marget and Richards in third, while the Group 2 round honours went to Greg Waddington ahead of the ultra-consistent 2009 Champion Trevor Talbot and the Porsche John Nelson.