Meyers win keeps WoO dream alive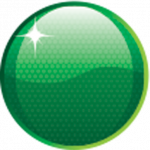 Californian Jason Meyers has kept his dream of winning the World of Outlaws Championship alive by taking out the opening night of the World Finals held on The Dirt Track @ Lowe's Motor Speedway in North Carolina.
Meyers entered this weekend's event 19 points adrift of three-time and defending champion Donny Schatz but when Schatz set the fastest time during qualifying during both sessions last night the points gap went out to 29.
Schatz circled the four-tenths-mile track in 13.794 seconds to best a stout 57-car field, the largest in World Finals history in the first round of time trails and was even faster in the second session aboard the special edition STP J&J, putting down a lap of 13.770 to best the 56 cars that took to the track.
"It was a great start to the weekend," said Schatz at the completion of qualifying.
"Those qualifying points are very important right now and that's what our goal was coming in. As long as we get through our heat race we are locked into a dash spot.
"Going for quick times this year is what has put us a little bit ahead. We're happy to go into the weekend with that. This car is awesome fast. These guys have definitely done their homework and they are pumped up right now."
Determined to ensure the chase for the championship went down to the wire Meyers won his heat race after starting from the outside of the front row to secure his place in the dash. He then took full advantage of position two in the dash to win ahead of Dale Blaney.
Meyers got the jump at the start of the 30-lap feature race before Blaney took over the front running on the second circulation, however, it wasn't long before Meyers moved back into the lead. He re-took the lead on lap five and despite having to endure five restarts, four red flag stoppages and one caution period, he never relinquished it on his way to a 0.770 second win over Schatz. Danny Lasoski finished third ahead of Craig Dollansky and Fred Rahmer.
"One more night to go," said Meyers.
"Leading on a restart is the toughest place to be in this business, especially with a guy like Donny Schatz behind you. I knew I just had to get off (turn) four clean and somewhat protect my line going into (turn) one and get a good run off of two, so he couldn't pass me coming off three. One time during the race I saw Donny poke under me and it was a matter of getting off turn four as good as you could on each and every restart."
"I am proud of this entire team and everyone that works so hard on it. To get a win here at Lowe's was great and come tomorrow night whether we win the championship or not, to get another win for this team is great. This team had a great year and we are really looking forward to 2010.
Australian Brooke Tatnell, who is was making only his second start in the World of Outlaws Series since breaking his leg in July, qualified 32nd before securing a starting spot in the A-Main courtesy of a fourth place finish in the B-Main. He was classified 13th in the A-Main results.
Tonight's results means that there is now 25 points separating Schatz and Meyers at the top of the championship points table. Should Schatz finish 12th or better in tomorrow night's final A-main on the 75-night schedule he will secure his fourth consecutive series crown. For Meyers to steal the crown he must win and Schatz finish 13th or worse.
Prior to this year the closest ever finish in the World of Outlaws championship standings came in 2001 when Danny Lasoski took the title by 30 points over Mark Kinser.