Bullas is the 2009 Biante Master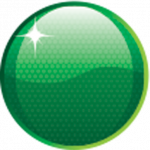 Gavin Bullas wrapped up the 2009 Biante Touring Car Masters Championship in the first race at Sandown this weekend.
Bullas dominated the race – just like he's dominated most of the series to date – finishing ahead of Jim Richards.
The final round of the series, acting as the main racing class at this weekend's Historic Sandown meeting, saw Bullas topped the time sheets in practice and also set a new lap record.
The Mustang driver shaved a massive 2.3599s off the previous record with the top seven cars also eclipsing the 2007 time setting the scene for the intense race action to follow.
Come qualifying, Richards was the man to beat with Bullas scoring the second spot on the front row of the grid.
When the flag dropped for Race 1, it was Bullas who got the jump and led from Richards through turn one. Richards took the fight back to Bullas and the pair traded places repeatedly before Bullas edged slightly ahead of the seven-time Bathurst winner to seal victory at the end of eight laps.
In the Group 2 Championship battle, a fourth-place finish in Race 1 was more than Trevor Talbot needed to earn his first Touring Car Masters title.
With two champions now secured and ready for crowning on Sunday afternoon, fans can expect an exciting, hard-fought battle for the remaining podium places in both Group 1 and 2 as the Biante series concludes tomorrow.