A1GP pulls out of China, Malaysia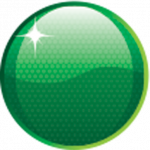 A1 Grand Prix has suffered another blow, with the Chinese and Malaysian rounds cancelled.
According to Autosport.com, A1GP's rescue package has not materialised in time, forcing the series to withdraw from its proposed second and third rounds after it embarrassingly withdrew from the Surfers Paradise event last month.
It is understood that the administrator of A1GP wants to sell the cars, although the cars need to be modified to meet the FIA's latest head-restraint and side-impact regulations.
Autosport reports that several key A1GP personnel have left the company and the series' equipment has been put into storage after the lease on its hangar at Silverstone expired last week.