Triple 8 Holden exposed by Tele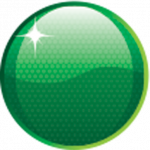 Sydney's Daily Telegraph newspaper has exclusively published the first pictures of a Triple Eight Race Engineering Holden Commodore V8 Supercar.
The chassis, under construction at the team's Queensland workshop, will be one of at least four T8 Commodores on the grid in 2010 for the outfit's own Team Vodafone squad as well as new customer Paul Morris Motorsport
Series champ Jamie Whincup even admits the 2010 car is something of a distraction to the team as they aim to defend his dwindling series points lead from Will Davison.
"I won't lie, this has all been a bit of a distraction. But it is no excuse," Whincup told News Ltd journo James Phelps.
"They are not 100 per cent on making the FG [Ford] as fast as it can be.
"But they are about 99 per cent there and fingers crossed that will be good enough.
"As I said, it is a distraction but I think we have made the right call for our team going forward."
To read the full article and see the first pic online at the Daily Telegraph website CLICK HERE