Saloons and Targa cars support Island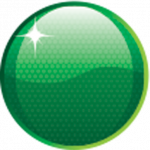 The reduced Island 300 V8 Supercar meeting at Phillip Island this weekend brings with it a reduced number of support classes – but that's not to say it will be lacking in quality.
Saloon Cars and Targa Invitational will provide 'between V8 race' on-track entertainment, with both classes providing quality fields.
The Saloon Car series, which generally runs on the Shannons Nationals bill, will contest a non-series race, with 25 cars entered.
All of the front-runners have entered, including recently crowned Champion Shawn Jameson. Other drivers expected to take the fight up to Jamieson include Tony Evangelou and Kris Waldon, plus Victorian locals Tim Rowse, Simon Tabinor and Geoff Brown.
A good number of interstate runners have made the trek to Phillip Island as well. John Townsend, Lindsay Kearns and Chris Berry will represent Queensland; Sam Milton (SA) and Tony James and Frank Panizza (WA) have all committed to the weekend.
The majority of the interstate racers will leave their cars and transporters here in Victoria, with the intention of entering the final round of the Saloon Car title at Sandown later this month.
The Saloon Car category is projecting 35 entrants for the Sandown finale (November 28-29).
Targa Invitational is a new-for-2009 class, having made its debut at Symmons Plains earlier this year.
The class is open to cars from race categories such as Classic Cars, Exotic Cars, Muscle Cars, Targa Cars and Performance Cars. Entries to look out for this weekend include Greg Garwood (Porsche), Ray Hislop (Falcon AU), Simon Gillett (Subaru), rally expert Les Walkden (Subaru), Mark Seamons (Monaro) and Peter O'Keefe (Torana).
Both classes will contest a practice and qualifying session each before three eight-lap races over the weekend.