NHRA's search for safety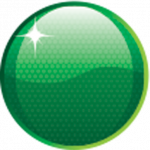 The NHRA and Cruz Pedregon Racing conducted a series of test runs at The Strip at Las Vegas Motor Speedway recently as part of NHRA's Competition and Technical Departments' quest to find a new combination designed to reduce power in the nitromethane categories in the NHRA Full Throttle Drag Racing Series.
The combination tested with Pedregon's team included a single magneto, one less clutch disc, and a smaller fuel pump. Currently, nitromethane race vehicles employ two magnetos in their engine set-ups.
Overall, the test was encouraging, although further testing will continue in the weeks and months ahead. NHRA's Dan Olson, Pedregon and his crew chief Rahn Tobler worked together on tune-up changes and strategies between each test run.
"I was very encouraged by the test," Pedregon said.
"We obtained some good data that will give us a great starting point for further tests. We were pleased that NHRA allowed us to participate, and Dan Olson, Rahn and the entire team worked hard to yield some great results."
NHRA will continue to work with Cruz Pedregon Racing to schedule more testing during the off-season. In addition, NHRA will continue to work with Tim Wilkerson and his team on the combination tested earlier in the season, which included decreasing displacement, use of a smaller-capacity fuel pump, decrease in percentage overdrive in the blower, a change on the rear-end gear ratios and the use of 90 percent nitromethane.
NHRA reiterated that this is strictly a testing and research project at this point. It remains too early in the process to discuss any implementation plans or dates.