IndyCar suits up with IZOD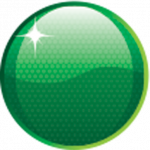 The IndyCar Series today announced a multi-year title sponsorship agreement with the IZOD clothing brand.
The series will be known as the IZOD IndyCar Series.
IZOD's involvement is rumoured to extend to major sponsorship of Andretti Green Racing's fourth entry in 2010 with Ryan Hunter-Reay replacing Hideki Mutoh by virtue of his links to the clothing brand through a personal sponsorship.
The sponsorship deal marks IndyCar's first title sponsorship since 2001. The deal includes a new logo and key partnership with additional activation, promotional plans and marketing initiatives to be revealed in the coming months prior to the start of the 2010 season.
Under the new arrangement, IZOD will also retain its designation as the official apparel partner of the Indy Racing League, which began in 2008.
Stan Sport is the only way to watch every round of the INDYCAR SERIES. Click here for all the action streaming ad-free, live and on demand.
"The combination of young, dynamic drivers representing over 14 countries, events in key domestic and global markets and its strong American racing heritage make the IndyCar Series a perfect fit for the sport-spirited IZOD brand lifestyle," said Allen Sirkin, President and Chief Operating Officer of Phillips-Van Heusen (owners of IZOD).
The 2010 IZOD IndyCar Series is scheduled to feature 17 races, covering the United States, Canada, Japan and Brazil, with the first round set for March 14 in Brazil.