Farrell versus Madsen in the West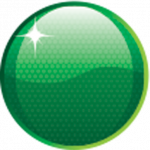 They are the two drivers that Australian Sprintcar fans either love or hate, but make no mistake Ryan Farrell and Kerry Madsen are two of the country's most talented Sprintcar steerers.
This weekend the pair will once again go 'head-to-head' at the Perth Motorplex as a part of the AHG Sprintcar Series before Farrell embarks on his campaign in the World Series Sprintcar Series with the Monte Motorsport outfit.
When the pair raced wheel to wheel in the Grand Opening of the 2009/2010 season at the Perth venue it was Farrell who took the win in a thrilling showdown ahead of the former Australian Champion.
Many have said this weekend's event is a two horse race between himself and Madsen, but Farrell doesn't necessarily agree.
"If we start off the front row together again it could be like that, but who knows, anything can happen in Speedway," said Farrell.
"All you need is to lose a motor in time trials and your right behind the eight ball, but realistically there are probably three or four other teams who you would consider a chance to win on the night."
Madsen, who was left ruing the opportunity to taste victory on the opening night, will be out to make amends this weekend.
"I let the 92.9 Kendrick team down…I had the lead and should have shut him down," said Madsen.
"After coming so close to the win a couple of weeks ago, I'm determined to get the win this weekend for the guys in the team."
Added to the mix will be the return of the popular Mark Wells – the "Geraldton Jet" has a legion of fans and they know that he can mix it with the best of them.
Luch Monte finished a gallant third last time out and he will be right up there with the leaders.
Ken Sartori was prominent – only to crash out on the final lap – and he will be going all out to make amends.
Toss in the likes of Jamie Maiolo, Ben Ellement, Shaun Bradford, Kris Coyle, Carl Dowling, David Priolo, Daryl Clayden and Allan Nash – and the scene is set for an epic Sprintcar showdown in the West this weekend.