Ambrose dons new livery at Texas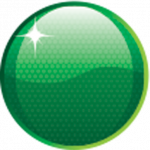 Marcos Ambrose will run yet another new livery in the Dickies 500 at Texas this weekend as part of JTG Daugherty Racing's sponsorship program.
Ambrose has sported numerous liveries this season across sponsors such as Little Debbie, Kingsford, Clorox, Bush's Beans and iRacing.com.
The Aussie was also one of 18 drivers at the Goodyear tyre test at Daytona this week, scoring further track time ahead of next season's opening event, the Daytona 500.
"We all made it back without wrecking cars, which I think was a miracle because we did four or five pack runs," said Ambrose.
"All the drivers did a good job of keeping their cars straight and giving good feedback so Goodyear can bring the best tyre they have for the Daytona 500.
"It was an interesting test and it felt like we had 20 cars in the pack there at one stage while drafting. We were doing 20 and 25 lap runs on different compound tyres. The idea was really to get the speeds up to where they needed to be to get excessive tyre wear like you are going to experience in the race."
Ambrose is keen to end this season on a high in these last three races of the season as he aims to make The Chase in 2010.
"We just need to have a good finish. We've had some bad luck recently and we want to end our season on a high note.
"Next season, we hope to win races and be in the top 12, which is ambitious, but realistic since we think we'll finish somewhere around 17th in the points.
"We started off with expectations to at least finish in the top-35 and right now with three races to go we are in the top 20."