Jack Howard's promising future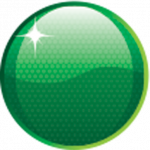 Gold Coast-based racer Jack Howard is taking his racing one step at a time, but the more steps he takes, the bigger they get.
The 16-year-old (son of Fujitsu V8 Series team owner Mark Howard) will represent Australia at the 2009 Rotax World Finals, Ghibli Circuit in Egypt next month. It will be his final karting race before stepping into race cars in 2010 and beyond.
Howard has been selected to race in the Junior Rotax class in Egypt after finishing second to Ben Jurczak in the Rotax Pro Series this year.
"It should be awesome," he said of his upcoming overseas racing experience.
"I feel very privileged to have this opportunity to race overseas. Hopefully I will place well against the 70 competitor field. I'm really excited about Egypt given the process of each driver being allocated a generic kart through a draw card system. This will be the first time I've raced where everyone is on an even playing field. It will be a true testament of driver and team skill."
Howard will progress to Formula Ford in 2010, either in the Australian national Championship or in the UK.
"Hopefully I'll race Formula Ford in Australia or the UK," he said.
"I have to finish school (next year), so after that I want to go overseas. School comes first at the moment. Formula Ford is where I want to go, and then make the step after that into another open-wheel class."
And while Jack is making strong progress in his career, his 14-year-old brother Sam is making moves of his own. Sam will make his Formula Ford debut at Morgan Park this weekend.