Alex Davison visits bushfire zone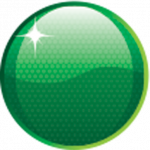 V8 Supercar racing star Alex Davison has given the people of Flowerdale an afternoon to remember bringing his IRWIN Racing Ford Falcon and a sizeable donation to the rural community north of Melbourne.
Davison and the IRWIN Racing team swung-by Flowerdale ahead of taking to the track at 'The Island 300' at Phillip Island this Saturday and Sunday.
Flowerdale was one of the areas hit in the devastating Black Saturday bushfires in February. Approximately one-third of the community either suffered total loss or at least major damage to their properties.
The spirit of the Flowerdale community was evident during the disaster when people gave-up the fight of their own properties to help save the local hall, school and iconic Flowerdale Hotel.
THE FINAL RACE OF THE 2023 REPCO SUPERCARS CHAMPIONSHIP ON ONE OF THE WORLD'S BEST STREET CIRCUITS. GO ALL IN AT THE VAILO ADELAIDE 500, CLICK HERE TO BUY TICKETS
An avid trail-bike rider, Davison has been a regular over the years at the Flowerdale Hotel, using it as the lunchtime stop on numerous occasions.
Davison not only met members of the Flowerdale Community, he also announced a $5000 donation of IRWIN Industrial Tools to the local 'Tool Library'. The tool library is providing residents with quality tools and accessories as they rebuild the Flowerdale community.
"The visit is a simple way to say to the people of Flowerdale that we are still thinking of them some eight months after the Black Saturday disaster," said Davison. "It is always fantastic to see people who support our sport, but I got the strong indication that we might have grown our fan base thanks to the IRWIN Racing team's visit to Flowerdale.
"I do know this area very well and have always enjoyed one of the Flowerdale Hotel's famous parmigianas when I dropped-in for lunch during our trail bike rides. So for me it does have a special significance to make a visit with the IRWIN Racing car.
"I'm pleased to announce a $5000 donation of products from IRWIN Industrial Tools. IRWIN has an extensive range which I have no doubt will be of great assistance in the continued re-building process. I'd like to call on more businesses to support this great scheme here in Flowerdale.
"Also we have donated some ex-race panels which I'm sure will prove popular in ongoing fundraising auctions and the like. Plus one for the pub wall which looks great!
"The big message is for people to continue to support not only Flowerdale but all the communities that were affected in the bushfires. Donations or simply coming to these regions and energising business is going to go a long way to getting things back to where they were."