WOW! $100k-plus to fix Cam's wreck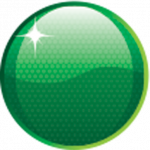 Brad Jones Racing has been burning the midnight oil to have its race cars ready for this weekend's Phillip Island V8 Supercar round after a carnage-ridden SuperGP.
Team BOC Commodore of Jason Richards was involved in a crash on the opening lap of the SuperGP, but the crew got the car repaired and out for the afternoon's race.
That accident was small in comparison to the sister BJR car of Cameron McConville (WOW
Racing), which wasn't so lucky. On the opening lap of Sunday morning's race, McConville got caught up in a start line shunt with Fabian Coulthard, and the damage to the WOW Commodore was deemed too extensive to be repair at the track.
THE FINAL RACE OF THE 2023 REPCO SUPERCARS CHAMPIONSHIP ON ONE OF THE WORLD'S BEST STREET CIRCUITS. GO ALL IN AT THE VAILO ADELAIDE 500, CLICK HERE TO BUY TICKETS
The list of all the damage is extensive (listed below), but the SuperGP weekend ended up costing the team in excess of $100,000, with the repairs taking approximately 250 man hours to ensure the car is ready to head to Phillip Island this Friday.
After an initial inspection of the WOW car at the track, the crew performed a 'soft fix' before transporting the car back to Albury. The Commodore was stripped and the chassis was put on the jig where the check showed major repairs were needed. A damaged chassis rail, sub frame, engine mounts, diff, watts linkage and fuel cell were all points of damage.
The chassis spent the following three days on the jig and then in the paint shop before the crew got the car back on Saturday. Since then the crew have been flat-out rebuilding the car.
The repairs included new 'A' and 'B' pillars, new front and back doors, new front guard and rear quarter. The entire front left hand side corner has been rebuilt with new componentry. The fuel tank box is brand new and the fuel cell has been repaired. The car has also had a new steering rack, cross member and brake ducting.
Driver McConville praised his crew's efforts.
"The impact was huge. Unfortunately it's the price teams pay to race at street circuits," he said.
"My crew have done a fantastic job to repair the car, it was a massive job and again it goes to prove it takes a special kind to work in V8 Supercars. I wanted to say a huge thanks and I'll be trying to repay the favour at Phillip Island this weekend."