Webber to test GP3 car at Paul Ricard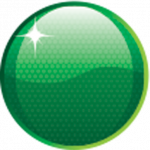 Australian Formula 1 driver Mark Webber will test a GP3 car at Paul Ricard later this month.
Fresh from finishing second at the F1 season-finale (Abu Dhabi), the Red Bull Racing driver will test one of the cars that he will put his name to.
The test will take place at the French circuit on November 17.
Webber recently announced that he will be a part-owner in GP3 team MW Arden, a partnership between the Aussie and his his Red Bull boss Christian Horner.
Webber told UK paper The Daily Telegraph that he's keen to see what it's like to drive the new cars.
"I'm entering a team MW Arden in this new championship next season and I'm intrigued to see what the cars are like to drive, while I also see this as an opportunity to get the series a bit of publicity," Webber said.
The GP3 Series is a new single seater motor racing series due to be launched in 2010 as a feeder series for GP2, which has launched the likes of Lewis Hamilton, Nico Rosberg and Nico Hulkenberg into Formula 1.