Toyota poised to quit Formula 1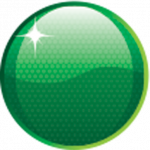 Toyota will announce shortly that it will withdraw from Formula 1, effective immediately, according to Japan's Mainichi newspaper.
The reported withdrawal of the car giant comes as the auto industry begins to stabilise in the wake of the financial crisis.
Toyota, the world's biggest carmaker, has failed to win a Formula 1 race in its eight-year stay in the sport.
If it's announced that Toyota will pull out of the sport, it will leave just three manufacturers as F1 entrants – Ferrari, Mercedes and Renault.
It would also allow the Swiss owners of BMW Sauber (Qadbank) to enter the F1 next year as the 13th team. BMW confirmed earlier this year that it was leaving the sport.
Toyota committed to F1 recently when it signed the Concorde Agreement, which effectively locked it into the sport until 2012, so withdrawing could also spell legal ramifications of the Japanese giant.
Toyota is the only remaining Japanese team in F1 after Honda withdrew at the start of this season, and Honda's sister team Super Aguri dropped out in mid-2008.