Tatnell issues a warning ahead of WSS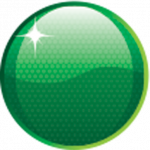 As he recovers from what he describes as the toughest injury he has had to deal with in his career, Australian Brooke Tatnell has issued his opposition in the World Series Sprintcars Championship with a warning "doubting me is the best inspiration that you can give me."
Speaking with Speedcafe ahead of the World of Outlaws season ending World Finals on The Dirt Track @ Charlotte, Tatnell said the injuries to his left leg sustained when a driveline exploded in July were severe but he is well on the mend and is fired up for the Australian summer.
"The driveline basically tore through my left leg breaking my tibular and fibular. I now have an 18-inch/11-gauge rod that pretty much goes from my knee through to my ankle," said Tatnell.
"It has been a slow recovery, when the doctors first told me that I'd be out for three to four months I told them that they obviously didn't know racers all that well. In hindsight though, they were pretty much on the money."
Fitness is something that Tatnell has prided himself on over the past few years, so being laid up for over three months has been tough for the seven-time World Series Champion.
"I'm not afraid to say that this injury has hurt me more than when I broke my back and neck a few years ago, at least then I knew then that I couldn't walk for a few months. With this injury you think you're half ok but you go to walk or move and you're in severe pain," said Tatnell.
"My wife Amy has seen the frustration, the weight gain and the loss of fitness which I've worked pretty hard at achieving, now I'll just have to start it all over again.
"Two of the best guys in the business aren't the slimmest blokes in the world anyway, so I'm not that worried."
This weekend will be only the second time that Tatnell has raced in the Outlaws Series since his accident but the three-time Australian Champion is confident of a good result.
"I won at Charlotte on the first night last year when filling in for Craig Dollansky and followed it up with a strong showing on the second night. It is a place that I seem to run pretty strong at," Tatnell added.
Following this weekend's event Tatnell will fly back to Australia where he will join up with the Krikke Motorsport outfit ahead of the opening round in the World Series Sprintcars Championship on November 21 in Brisbane.
"I've definitely got the man on a mission attitude going on inside me. Anyone that is doubting us because I've been out injured should think again," said Tatnell.
"Shane (Krikke – team owner) tells me that the team is better prepared than ever before, our Cool chassis and Maxwill engines are all set and we're out to chase World Series title number eight this year."