New Nationwide cars tested at Talladega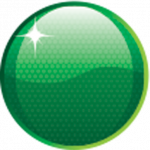 NASCAR's four manufacturers have all tested their respective new-for-2010 Nationwide Series cars at Talladega Superspeedway in the first showing of all four new body shapes.
While 17 Sprint Cup drivers completed a Goodyear tyre test at Daytona International Speedway, Nationwide teams were out in force showing off the second-tier series' very own 'Car of Tomorrow', which will be gradually implemented over the next two seasons.
Following its debut mid next year at Daytona, the new Nationwide Series cars will also compete in points races at Michigan International Speedway in August, at Richmond in September and at Lowe's Motor Speedway in October. Full integration for the new car into the series is targeted for 2011.
NASCAR has worked with Chevrolet, Ford, Dodge and Toyota and differentiating the Nationwide Series cars from their Sprint Cup 'cousins' and the results are sensational, with more aggressive styling and some traditional name plates returning to the race track.
Ford has introduced the Mustang as its Nationwide car, Dodge unveiled its Challenger at Talladega on Saturday while Chevy and Toyota have released different body shapes for their Impala SS and Camry models respectively.
While the Nationwide cars continue to run with roughly 200 less horsepower and a rear spoiler as a opposed to a rear wing, there is little doubt in the NASCAR paddock that the second tier series has got the better looking rides in this deal.
According to Robin Pemberton, NASCAR's vice president of competition, the purpose of this week's six-hour test was to gather information relative to the size of the tapered spacer that the car will need in order to achieve its desired speed at tracks such as Talladega and Daytona
The test, which was the first time that all four new cars have been together, was held at the track where the new car will make its points-racing debut in July, 2010.
"We needed to see what should be done from a plate standpoint to get enough speed in the cars and also see how they reacted in the draft," said Pemberton.
Sprint Cup drivers Kevin Harvick and Jeff Burton participated in the Nationwide test at Talladega and gave a positive outlook for the new car.
"The great advantage of this car is we have a lot of time with the first new car (in NASCAR Sprint Cup)," said Burton.
"This is an evolution of that. I think it's going to work really well. I like the way the cars look and the way the cars drive."
Brett Bodine, NASCAR's director of cost research, was in agreement with Burton.
"I've received some really favorable comments from the drivers," said Bodine.
"In fact, what I'm hearing is this new car drives better than the current Nationwide car."
Meanwhile at Daytona, Talladega winner Jamie McMurray was still excited after driving his IRWIN Ford to victory on the weekend.
He was joined at the test by former Daytona 500 champions Matt Kenseth and Dale Earnhardt Jr, Chase contenders Juan Pablo Montoya and Kurt Busch as well as Australian ace Marcos Ambrose.
Other drivers included Kyle Busch, David Ragan, Sam Hornish Jr., Brad Keselowski, David Reutimann, Regan Smith, A.J. Allmendinger, Scott Speed, Erik Darnell, Paul Menard and Sterling Marlin.