McConville: Why I retired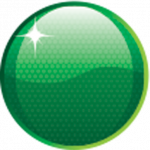 QUESTION: There's some murmurings in the Speedcafe. What's happening with Cameron McConville?
CAMERON McCONVILLE: I just decided that with opening a business and my media commitments, one thing in my life had to go.
As difficult as it is to give up racing, I had to decide what's the best for my family for the next five, 10 years, and the decision was made to step back from driving and concentrate on some new challenges.
How hard is that for you to say that?
It's pretty hard. I've been thinking about it, pretty much, all year. As much as you go into a season feeling pretty positive, it's been in the back of my head since the start of the year.
I started some dialogue with JAXs some time ago as I've had an association with them as a sponsor, but I suppose now, I feel relieved. We've opened the store in Moorabbin, so I don't have anytime to think about things after (the final round) Sydney, because I'll go to the V8 dinner, jump in a plane and basically head straight to work!
It's a big decision and certainly I've had several months to think about it, but I just feel it's the right time to do it. I always felt that if I was making up the numbers or running in the middle of the pack that would be the day I stop.
I think the timing is right for me to go out while I'm still competitive and not making up the numbers.
You've been involved in two major incidents this year (Phillip Island and Surfers Paradise). Did they play a part in your decision?
Oh, probably more so Indy than Phillip Island. At the Island, I didn't hit anything, and I came out of that a few weeks later and finished second at Bathurst. Phillip Island didn't really spook me, as much as people liked to remind me that I was lucky …
The Indy clash, because I'd made my decision before that, I got out of the car and said "I'm over this." You go from finishing second at Bathurst to being shoved into the wall 100 metres off the start.
Certainly, when I got out of the car, I said I didn't need it anymore. I'm over the highs and lows. I just want a level playing field for a while. Less highs, maybe, it will be tough running a business, but hopefully the lows won't be anything like I've had in the last couple of months of motor racing.
Should we expect to see you pop for the endurances races and other one-off events?
Most definitely. I still think I'm not passed my use-by date. Obviously I want to do the enduros. I'd like to do them with a competitive team, as well as do the test days and the co-driver sessions, plus a couple of one-off races in other classes. I'd still love to do some GT racing of some description.
But the business and family are priority and hopefully everything else can fit around that.
Do you have a deal with Channel 10 next year? Is that something you want to continue?
I haven't officially signed on with them as yet. It's a year-by-year thing, but certainly we've had some dialogue about it and I expect things to roll on.
Seeing as I'm not going to be away so many weekends, I'd like to actually increase that a little bit. That's something I will be able to manage with the business because it's just one day away, as opposed to five at every V8 race. So yeah, I'm looking forward to do more of the media stuff as the opportunity presents itself by being a bit more available.