Kubica set for early Renault debut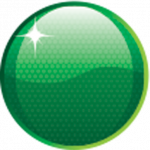 Formula One star and rally fan Robert Kubica who will drive for the Renault F1 team in 2010 has been tipped for a pre-season taster with the French squad later this month. However, it will not be in an F1 car, rather a Clio R3 on France's Rallye du Var.
The French Championship asphalt rally runs for three days from November 26-29 in the Cote d'Azur, and is a favourite of World Rally Champion Sebastien Loeb, who won it in 2000.
At the last round of the Formula One season in Abu Dhabi at the weekend, Kubica told French journalists that the deal was, "not 100 per cent sure but the chances are serious." Kubica's management has since told wrc.com that the situation should become clear later this week.
The former BMW F1 driver is no stranger to rallying, he owns Jan Kopecky's Skoda Fabia WRC and drives it regularly in private testing. If he does take part, then he will be lining up against the best in the world including six-time World Rally Champion Sebastien Loeb.
Loeb is a regular guest driver on the Saint Maxime-based rally, and last year, co-driven by his wife, Severine, finished third overall in a Citroen C2 S1600, ahead of some four-wheel drive WRC and S2000 spec cars. This year, Loeb and Severine will make their World Rally Car debut together driving a C4 WRC.
Also on the entry list is Loeb's co-driver Daniel Elena, who will switch to the drivers seat of a Citroen C2 S1600 for the event. Elena is expected to be co-driven by his brother.