Stremme dropped for Keselowski at Penske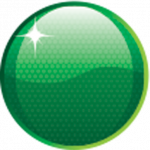 NASCAR rising star Brad Keselowski will being his career as a Penske Sprint Cup driver three races early after the team announced that it will part ways with David Stremme ahead of this weekend's race in Texas.
Penske announced the signing of Keselowski in September, stating that his 2010 duties would be in the #12 Sprint Cup entry as well as the team's #22 Nationwide Series entry.
This season Keselowski has been making sporadic appearances at Cup level in Hendrick Motorsports #25 entry as well as James Finch's #09 ride, while also running full-time in JR Motorsports' #88 Chev in the Nationwide Series.
Team boss Roger Penske sees these last three races of the season in Texas, Phoenix and Homestead as an opportunity for Keselowski to learn the ropes of the Penske operation and #12 team.
"Penske Racing wants to give Brad an opportunity to work with the team and get to know the race car as we prepare for the 2010 season," said Penske.
"These three races will provide a good base for both Brad and the team as we head into next year. Penske Racing also thanks David Stremme for his contributions to the team this year. We wish David the very best moving forward."
Stremme impressed last season in the Nationwide Series with Rusty Wallace's team, but it would seem that he has struggled to get a grip on the COT-style Cup car on his second attempt at Sprint Cup, having raced for the Ganassi team several seasons ago.
Keselowski has competed in 12 Cup Series races to date this season, posting four top-10 results, including his first series win as he captured the checkered flag in April at Talladega.
"I am very excited to begin working with the Penske Racing team and I look forward to competing in the #12 Penske Dodge in the final three Cup Series races of the year," said Keselowski.
"We all have high expectations for next season and beyond and being able to race with the team this year will only help us as we look toward 2010."
In addition to his Cup Series success with limited seat time this season, Keselowski is also currently ranked third in the Nationwide Series championship standings. With four wins, two poles and 20 top-five finishes, Keselowski trails only Cup Series standouts Kyle Busch and Carl Edwards in the driver rankings.