Penske could drop sportscar team for IndyCar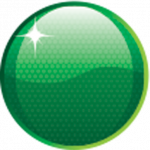 Penske Racing's bid to field a third full-time IndyCar entry for Australian ace Will Power could come at the expense of the super-team's sportscar operation.
Speedcafe reported last week that Roger Penske's team was close to finalising backing and plans to run Power in a third car full-time in 2010, alongside it's Phillip Morris-backed entries for Ryan Briscoe and Helio Castroneves.
Power drove a third car part-time this season once Castroneves return to the team's #3 car from successfully defending tax evasion charges. The pit crew and key personnel on Power's #12 team, including team leader John Erickson, all came from Penske's sportscar team.
Penske Racing established a sportscar arm in 2005 as Porsche's factory effort in the American Le Mans Series, rekindling a relationship that Penske had with the famous German marquee in the 1970s in Can-Am.
In 2009, with Porsche pulling out of ALMS, Penske switched his sportscar crew to Grand-Am competition, keeping on ALMS drivers Timo Bernard and Romain Dumas to pilot the Verizon-backed entry.
But in recent weeks rumours have surfaced that a third IndyCar at the team's Mooresville, North Carolina facility could come at the expense of the sportscar program, the with operation consolidating back to three IndyCar and five NASCAR entries (three Sprint Cup, two Nationwide) with crew from the sportscar team switching to IndyCar competition.
Now, Team President Tim Cindric has told Autoweek that the team is making plans not to be in sportscar racing in 2010, and that he has spoken with his sportscar crew about just that.
"I told them we don't have the funding in place to run next year," Cindric told Autoweek.
"We'd certainly like to, but right now, we've got to plan like we're not."
In other sportscar news, 2009 LMP1 ALMS champion Patron Highcroft Racing has announced that Scott Sharp will leave the team in 2010, to drive in GT2 in his own Extreme Speed Motorsports team. Both Speed's new team and Highcroft, which will retain Aussie David Brabham and announce a replacement for Sharp in the coming weeks, will enjoy backing from tequila brand Patron.