GRM entertains Fujitsu Series entry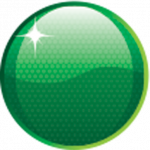 Garry Rogers Motorsport is considering a Fujitsu V8 Supercar Series entry in 2010.
Rogers, who announced on the weekend that he has secured major support from Fujitsu General for the next three years, says that his advanced financial position that now has allowed him to entertain the idea of entering a car in the second-tier V8 series.
"We may look at doing something in the Fujitsu V8 Series," he said.
"We've had approaches over the years from people for us to run cars for them and we've never done it. That's one area of the business that we could look to expand without interfering what we're doing in the Main Series.
"We discussed at the start of this year because we had a couple of offers. We decided at the time not to go ahead, but I've spoken to 'Shirl' a couple of times through the year and we sat down again before Bathurst, and if there's an opportunity, we'll really look at it."
Rogers confirmed that Fujitsu has not asked or pressured his team into entering a car in the V8 Series that shares the same sponsorship (Fujitsu V8 Series).
While Rogers is happy to look at running a Fujitsu Series entry, he has ruled out entering a third car in the Main V8 Supercar Series.
"We certainly won't be looking at doing anything else in the Main Series," he said,
"Unless it was a very solid commercially, I don't think I'd want to put my team at risk. Every team is different. You'd want to find a really solid sponsor and a guy that could really drive – or that's what I'd want to do before going down that route."