Bridgestone to withdraw from Formula 1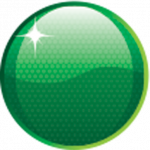 Bridgestone Motorsport has confirmed today that it will not enter into a new tyre supply agreement contract with the FIA Formula One World Championship.
Bridgestone is currently the sole tyre supplier to the world championship, with its current contract set to expire at the end of the 2010 season.
According to a statementissued today from Hiroshi Yasukawa, Director of Bridgestone Motorsport, the decision made by the Board of Directors of Bridgestone comes after "considerable and lengthy evaluations and has been based on the company's need to redirect its resources towards the further intensive development of innovative technologies and strategic products."
Bridgestone entered Formula 1 in 1997, and has taken 10 drivers and 10 constructors championship victories – all won on the 'Potenza' brand. The tyre has been taken to 156 Grand Prix wins. In 2008, Bridgestone became the sole supplier to Formula 1 after Michelin withdrew. Bridgestone is also the official tyre supplier to MotoGP World Championship. That deal expires in 2011.