Bob Morris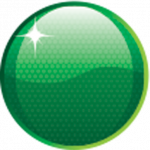 Bob Morris is considered as one of Australia's touring car legends.
The Sydney-born driver was one of the leading drivers on the Australian Touring Car Championship scene in the mi-late 1970s, winning the Bathurst 1000 in 1976 (with John Fitzpatrick) before becoming the ATCC champion in 1979.
A privateer racer, Morris either never far away, or in front, of his factory-backed rivals.
But when Morris retired from racing in 1984, he literally walked away, never to return.
Now, the likeable 61-year-old lives in the New South Wales town of Kangaroo Valley, about 150km south of Sydney. Morris owns an Arabian horse stud, breeding and selling Arabian horses. He also has an import business where he imports furniture and home wares from Indonesia and sells them to the public is his small retail shop in Kangaroo Valley.
Besides this, he also owns a few small cottages on his horse stud property that people let out for holiday use on weekends.
"That keeps us pretty busy!" he told Speedcafe.
But what about his racing fix? Surely Morris couldn't have walked away from motor sport and not found a cure for his need for speed.
As it turns out, mountain bike racing is where he gets his dose of racing action.
"I try to stay as fit as I can," he says.
"The older you get, the more you have to look after yourself.
"I do small club races and 24 hour enduros with a team of four. I've also done multi-day events. It's reasonably serious, but it's more about just going out there and having some fun. I guess it's my racing fix."
Morris competed in motor racing for the last time in 1984, racing the Amaroo Series, plus one Touring Car Championship round at Oran Park (which he won). His last official race was the 1984 James Hardie 1000 at Bathurst with Barry Jones in a Mazda RX-7 where they failed to finish.
"Once I finished, that was it. I made a conscious effort when I retire to retire," he adamantly says.
"I didn't want to have any comebacks because I'd seen too many guys fade away rather than retire.
"I think there's a real thing I like to call 'adrenaline withdrawal.' I know when I finished racing I really missed it for a few years. I don't miss it now, but that's possibly because I'm outside the league.
"In the first couple of years that I retired, I really thought that I could have gone back and been competitive. When you have that in mind and you see some guys doing not so good of a job, it makes you think 'geez, maybe I should get back in and give it a go.'
"These days, the V8 Supercar guys are really young, fast and there's no way I could do it."
Don't worry, Bob. You don't need to prove anything to anybody … Speedcafe tips its hat to a true Australian legend.