Two from Two for Farr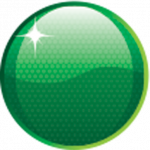 East Coast Pipeline Racing throttle stomper Robbie Farr blitzed the field at Tyrepower Parramatta City Raceway to claim the team's second straight win at the Sydney venue last night.
Farr set the pace from the outset of the night, which saw the sport go back in time by re-instating the handicap system that speedway became famous for during the 60s and 70s.
The inverted starting field saw Farr, Max Dumesny and son Mitchell start a few rows from the back, Craig Brady from the third line and a cool young customer in James Thompson from inside the front line.
When the lights turned green Thompson barnstormed to the front and dictated the pace for 25 laps until a lap car spun in his path and he flipped out of contention. It was a tough moment for Thompson who had his name engraved on the trophy until that point.
Farr hit the front with four laps remaining before clearing off to take the win.
"It's great to come from back in the pack and win. Last week we did it from the front and this week we done it from deep in the pack," said Farr.
"I grew up doing that at PCR!"
Glen Saville finished second ahead of an impressive drive from Craig Brady in the Pick and Payless machine.
Ian Loudoun was another strong mover in the Blackshaws #18 as he came from position 14 in the pack to finish one off the podium.
After starting on the eighth row Max and Mitchell Dumesny could only manage to move their way to seventh and ninth respectively.