GRM secures three-year Fujitsu deal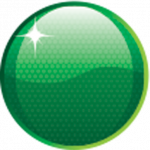 Garry Rogers Motorsport has secured a three-year sponsorship deal with Fujitsu General, starting from next season.
The GRM Commodores of Lee Holdsworth and Michael Caruso will being the seen next year in predominately red and white Commodores with Fujitsu backing visible on the bonnet and doors. Valvoline and Cummins remain as a major backer of the team.
Fujitsu's sponsorship of GRM seesthe air-conditioning giant move away from Jason Bright's Britek Motorsport which has held the support of Fujitsu since 2005.
The GRM team plans on starting the 2010 season with a brand-new chassis that is under construction now, although the new car many not debut until Round 3 of next year's series in Adelaide (the first 'Australian' championship round).
Rogers is excited about the new look for his team.
"It's great times for my team," he said.
"I think our cars have always looked great but now we have even more money to help us maintain them looking great," he said.
"Over the last few years with the reduction of money from Holden, and the fact that our major supporter Valvoline and Cummins are both US-based, we've had to tighten belts and I've had to invest a lot of our own money. But now, it's paid dividends. It would have been easy to stop spending, but I have no doubt that this will help us go to the next level."
Holdsworth told Speedcafe that the new Fujitsu deal will allow the GRM team to fight for a championship.
"It's great that we've been able to secure the backing of Fujitsu," Holdsworth told Speedcafe.
"Garry's team has been supported by Valvoline for many years. He's a very loyal guy and it's great that our hard-working team has been rewarded with a new major sponsor."
"The best thing about the new deal is that we a better financial package to build our resources and prepare better over the off-season. Over the past couple of years, we've started the season well, but then we've fallen away for whatever reason. Now, we will be able to continue developing the car through the season and hopefully be in championship contention at the end."