First round showdown in Vegas for points leaders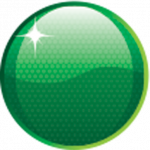 Full Throttle NHRA Drag Racing Funny Car Championship contenders, and team-mates, Ashley Force Hood and Robert Hight will line up against each other in the first round of competition at the ninth annual Las Vegas NHRA Nationals today.
Force Hood needed a last-gasp 4.197second pass at 292.52 mph to qualify her Castrol GTX Ford Mustang into the field in 14th while Hight comfortable found his way into the field with a 4.065 second pass at 308.71 mph to secure the number three spot.
Whoever loses the opening round match up will most likely have their title hopes crippled with only the season ending Pomona event remaining after this weekend.
"I was nervous going in, because if we're second in the points and can't qualify, we're not earning our spot in the championship," said Force Hood.
"You should be able to qualify your car. Thankfully we got it turned around.
"I don't know what's going on with the car, but at least it's in the show. If Robert wins (first round) I want him to win the race. We want one of us to win this championship."
Hight was surprised that the team-mates would be lining up alongside each other in the first round of eliminations.
"We expected them to qualify well just like our car, and to have us meet in the semis or later like we have been doing," Hight said.
"We've raced twice already in the Countdown.
"It (the size of the match up against Force Hood)hasn't sunk in yet, and I don't think there's going to be a lot of sleep tonight."
Hight entered this weekend's event just 13 points ahead of Force Hood. The first-round matchup between the two plays right into the hands of Tony Pedregon and Ron Capps, who are third and fourth in the standings, 48 and 63 points off of Hight's lead, respectively.