Aussie ROC entry: Whincup out, Reed in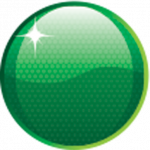 V8 Supercar Championship Series leader Jamie Whincup has abandoned his plans to compete in next week's Race of Champions event in Beijing, electing to concentrate on his shrinking V8 Series points lead.
Whincup will be replaced by Super X star Chad Reed in the Australian ROC entry alongside fellow two-wheel hero Mick Doohan.
Whincup told Speedcafe that he was disappointed that he couldn't make his debut in ROC, but thought he was making the right decision.
"Unfortunately, the V8 thing hasn't been going to plan of late, and that's me personally thinking this, so I've decided to pull the pin on Race of Champions and concentrate fully on the remaining three rounds of the V8 Championship," he said.
"We need to concentrate 100 percent at the job at hand and the Race of Champions would have been a distraction. That's the decision I had to make."
Reed was at Surfers Paradise over the weekend as part of the Triple Eight Race Engineering crew, watching his fellow Monster Energy Drinks-supported driver Whincup compete.
Reed was pleased to replace his 'mate' in the Australian entry.
"I'm more than happy to step in for Jamie who made the decision to remove himself from the event after a very tough weekend," said Reed.
"Motorsport can bring you the highest of highs but the lows are crushing – I've been in that position myself and I know what he is going through.
"We've been friends for a few years now and thankfully l was the position to be able to step in for him.
"I love nothing more than flying the Aussie flag and I am really looking forward to teaming up with Mick (Doohan)."
The Race of Champions event pitches some of the world's best drivers and celebrities against each other in rally special stage-style events (including Michael Schumacher, Jenson Button, Marcus Gronholm and Travis Pastrana) will be held next week at Beijing's 'Bird Cage' Olympic stadium.