Ten Years on Greg Moore still in our thoughts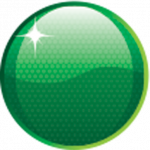 Greg Moore was my friend – it was 10 years ago today, that I shared a joke smile with him for the last time.
I was in Fontana to sign my own deal to handle the media and marketing requirements for Bruce McCaw's PacWest Champ Car operation.
Sunday night, like so many times before, Greg, Dario Franchitti, Tony Kanaan, Max Papis and Jimmy Vasser had booked some space at a local nightclub to celebrate.
It was going to be like turning the next page in all our books.
I finally had the deal I had wanted for years, Greg was about to officially join the ranks of Penske Racing and we had our fingers crossed that Dario would be crowned champion.
Stan Sport is the only way to watch every round of the INDYCAR SERIES. Click here for all the action streaming ad-free, live and on demand.
Greg, 24, started from the rear of the grid after missing qualifying after being knocked off his scooter in the paddock a day before.
Ironically, it was me who helped him off the ground after a woman in a mini-van had been blinded by the afternoon sun.
He hurt a leg and badly injured his right hand, but he passed a last-minute fitness test.
He raced through the back markers in the early stages and was on the charge again from a re-start when he nipped the turn one wall and slid on to the in-field grass at turn two.
The car's wheels basically "tripped" on the edge of the grass and was spat at right angles into the inside fence.
Reports say an impact of 154 Gs.
No announcement was made, but you just knew things weren't good.
About 20 minutes later I sat on a tyre bundle in pit lane watching the drained faces of every crew member from every team, who had seen the impact.
I then glanced up to see the massive flags on three giant in-field flag poles at half-mast – it was at that point that the realization of our loss was felt and the tears continued for sometime.
The out-pouring of emotion from everyone once the race was finally over, was something only saved for special guys.
Dario lost the championship because of a stuck wheel in a pit stop and while I still had my contract, none of it seemed to matter any more.
I have two photos of Greg Moore in my office, which remind me of this talented human being every day.
There is another on a bookcase of him playing pool at my house at one of my annual Indy parties, which includes others like Vasser, Paul Tracy and Robby Gordon.
Greg's dad Rick and I will chat this weekend and Dario and I will probably call each other drunk at some point to talk a heap of crap.
You would think 10 years would make things a little easier. But we will never know "what could have been" and that's the hard part.
– Brett 'Crusher' Murray
WHAT THE OTHERS ARE SAYING …
Curt Cavin for The Indianapolis Star: Greg Moore would have dominated, many say
http://www.indystar.com/article/20091030/SPORTS0107/910300383/1052/SPORTS01
Gordon McIntyre for Canwest News Service: Remembering Greg Moore
http://www.nationalpost.com/sports/story.html?id=2159066
Tony DiZinno for Motorsport.com: Ten years on: Greg Moore remembered