Tander: Test the best thing F3 could do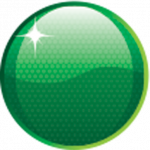 Formula 3 team owner and Holden Racing Team driver Garth Tander has praised the Australian Formula 3 Association after its test and evaluation day for rookie drivers at Winton last week.
The test saw 13 drivers with none or limited 'wings and slicks' experience drive a selection of different F3 cars at the rural circuit, with the aim of debunking the myths surrounds the category in this country.
The 13 drivers who tested at Winton including Tim Blanchard, Jack LeBrocq, Mitch Evans, Ryan Simpson, Steel Guliana, Chris Wootton, Rhys Newman, Josh Burdon, Ben Gersekowski, Tom Goess, Leigh Burgess, Jason Pringle and Sean Whitfield.
Tander says the results of the test initiative will be felt within the category sooner rather than later.
"There's a bit of interest out there. Probably more interest than we've ever had before," he said.
"I think it's probably the best thing that Formula 3 has ever done in terms of marketing itself to its target audience since I've been involved I the category.
"I thought it was a fantastic initiative by the category. Formula 3 hasn't been in a position to do it like this before.
"There was some pre-conceived ideas that the cars are massively technical and their difficult to drive and their difficult to set up and work on. People thought they are a technical monster.
"That was the impression that I was getting from the parents and drivers that I spoke to on the day.
"For them to be there and see how the cars operate in reality and see how they react from a driving point of view, they all came away thinking 'Geez, these things are pretty good and pretty user-friendly.' They just needed the opportunity to sample them with no pressure."
Tander is confident that his TanderSport team (that will also run a couple of Formula Ford next year) will have at least two F3 cars on next year's grid.
"After the Winton test evaluation, we certainly had three or four positive phone calls with people after that. People have been keen to run with us next year," he said.
"Also, Ben Creighton (this year's TanderSport driver) is keen to run with us again next year as well.
"I'm reasonably confident that we'll have two cars on the grid for the full-season next year."