Showdown looming for NHRA Funny Car crown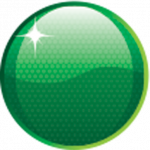 Since the Countdown to 1, NHRA's championship playoffs, began Robert Hight has made an incredible leap from tenth at the end of the regular season to now be leading the Funny Car points standings.
With victories in Charlotte and Dallas during the playoffs aboard his Auto Club Ford Mustang Hight holds a 13-point lead over team-mate Ashley Force Hood entering this weekend's penultimate event in Las Vegas.
Force Hood is trying to become the first woman in NHRA history to win a championship in the 7,000-horsepower category. Her father, John Force, has won 14 series championships since 1990.
Also in the mix are two-time champ and former Force team-mate Tony Pedregon, three-time series runner-up Ron Capps, last season's series runner-up Tim Wilkerson, and former drag racing instructor Jack Beckman. All six drivers are separated by 86 points.
Force Hood knows the competition for the title is insane, arguably the most intense of any of the four Pro categories in the Full Throttle NHRA Drag Racing Series. She's just glad to be in position to be a part of it.
"It's the best spot that we could be in," Force Hood said.
"At the beginning of the year when we have our big team meetings and we get ready to head off to the Winternationals, that's always our goal. Obviously Robert and I are not the only ones, but we are 1 and 2. So [the others] are going to have to catch up and go around us.
"If we can just keep doing what we have been doing and not have anything go wrong, no mistakes, no mess-ups, the tuners can get Vegas and Pomona figured out as far as the tune-up and how they want to set up the car, we will just better our chances of getting the championship."