Rossi ready for rally return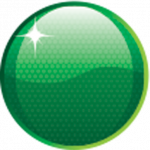 WRC.com is reporting that seven-time MotoGP champion Valentino Rossi is looking to compete at next year's Rally Mexico.
The Leon-based March event runs before his MotoGP seasons starts – and the Italian is thought most likely to return to a Ford Focus RS WRC, following the positive links he developed while finishing 12th on last year's Rally GB.
Speaking in his column in Italian daily sports newspaper Gazzetta dello Sport, Rossi said: "It is the last chance to race in the World Rally Championship before the new rules come in 2011. I can't let the opportunity escape me."
Rossi has finished two of his previous WRC outings, with his best result coming on Rally New Zealand in 2006, where he finished 11th in a Subaru Impeza WRC.
Rossi has been linked to a full-time switch to the World Rally Championship when he finishes racing bikes, the 30-year-old feeling he could be competitive for a further 10 years on four wheels after he's completed his two-wheel career.
Rally Mexico returns to the WRC next season, having been through its rotation year in 2009.
Ford's Rally Team boss Malcolm Wilson told wrc.com that Rossi was already lined-up for one outing in a Focus World Rally car this year, at the Monza Rally Show in Italy (27-29 November).
"All I can tell you at the moment is that he's definitely doing the Monza rally with us again," he said.
"I've heard that he wants to do Mexico and, of course, if that was the case we'd be delighted to work with him again. We had a good relationship with him on Wales Rally GB and on the Monza last year, so if he wants to do Mexico, we'd be very interested in doing it with him."