Rosberg confirms his departure from Williams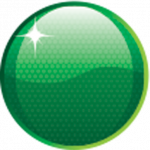 Nico Rosberg will enter his final race for Williams F1 this weekend at the Abu Dhabi Grand Prix.
Rosberg has been with the Williams team since 2006 after winning the 2005 GP2 Series.
"It is my last race for Williams," Rosberg told reporters at the all-new Yas Marina Circuit.
While the 24 year-old declined to comment on his plans for the 2010 season, it is known that his options are with BrawnGP and McLaren. BrawnGP seems to be the most likely to snare his signature, with Kimi Riakkonen tipped to go back to McLaren.
Rosberg's best result in Formula 1 was at the 2007 Australian Grand Prix where he finished third in his one and only podium. He has easily outperformed his team-mates in the past few seasons, scoring almost three-quarters of Williams' points since he joined the Grove-based team.