Rodgers parts ways with Sprintcar Racing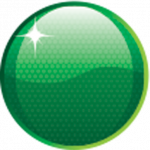 Marketing consultant Dale Rodgers has chosen not to renew his contract with the Sprintcar Racing Pty Ltd group.
Rodgers starting in the role when Sprintcar Racing entered into an arrangement with the World Series Sprintcar Management Group in April. Since then he has been a valuable part of delivering a very strong foundation to the re emergence of the World Series as a major force in Australian motor sport.
"Our contribution by having Dale work on WSS this year has been very tangible," said Sprintcar Racing Board Member Shane Krikke.
"A Free to Air TV package on One HD, the return of Wade Aunger as the series commentator, a new partner for Big Screen on-track entertainment and PR program has all contributed substantially to the series.
"In all cases Sprintcar Racing played a major and in some cases exclusive role bringing these things to fruition."
Prior to becoming the commercial face of WSS over the past six months Rodgers was contracted as a consultant to Sprintcar Racing Pty Ltd in mid 2008.
"I feel the series has come a long way in a very short time," said Rodgers.
"However, my own business has grown quickly, particularly in the motor sport management arena, and I cannot continue as a part time consultant to Sprintcar Racing & WSS.
"The WSS gig is a really a full-time role and the sport needs to recognize that it needs a person in place 12 months of the year to run the $1m series."
The 2009/10 World Series Sprintcars Championship is set to begin on November 22 in Brisbane on before embarking on a 14-round schedule across the country and concluding in Perth during February 2010.