Power hopeful of full-time Penske seat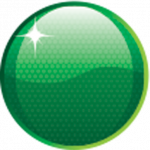 Australian ace Will Power has high hopes of being a full-time Penske IndyCar driver in 2010.
Team boss Roger Penske and loyal lieutenant Tim Cindric have been working hard on finalising a sponsorship program to allow the team to expand to three full-time entries for next season.
Power joined the team at the start of the season as a fill-in for Helio Castroneves while the Brazilian fought tax evasion charges.
When Castroneves was acquitted, Penske added a third #12 entry for Power on a part-time schedule.
With a race win at Edmonton and impressive results this season, Penske is close to finding the support to run Power in a third entry alongside Castroneves and fellow Aussie Ryan Briscoe.
"I'm hopeful," Power told Speedcafe from his Indianapolis base.
"The team is working hard to be able to run three cars and I'm hoping everything comes together.
"It would be a fantastic deal if we can make it happen. A Penske is a dream ride. When you come to race in the US it's the place you aim to get to.
Power continues to progress well after a season-ending spinal injury suffered in practice crash with Nelson Philippe in Sonoma, California.
A fitness freak, Power was initially frustrated at having to rest and put to one side his grueling gym regime.
Power is now able to train daily and says that renowned motorsport Orthopaedic Surgeon Terry Trammell has been impressed by his progress.
"I've got so much energy," said Power.
"Now I can do sit ups, I'm swimming, doing a lot of weights and getting better all the time.
"I'm seeing Dr Trammell and he makes the decision on when you can get back in the car.
"He's very impressed with how fast I've healed and I'm aiming to be 100 percent in December.
"(My back) is still a little sore if you bend the wrong way but it's healed the way I want it to and it's gone really, really well.
"It's tough on Nelson (Philippe) as he's in a wheelchair because of his feet."
Power has been a spectator since the crash, including a visit to Lowe's Motor Speedway in Charlotte a few weeks ago to see Penske's Sprint Cup team at work.
"I really liked it and I want to go to some more NASCAR events to watch," said Power.
"I also went to Homestead finale to cheer on Ryan (Briscoe). He was quickest guy on the day but in the end Dario (Franchitti) got him on fuel."
Power, who will return home to his native Toowoomba in Queensland for Christmas, admitted that he missed not visiting the Gold Coast last weekend after scoring pole position and acting as the event's local hero for the past three years.
"I really missed the Gold Coast race and coming to Surfers," said Power.
"I couldn't have driven there anyway because of my back but I still did miss that event because it's a great race and very special to me."