McElrea looks for big 2010 expansion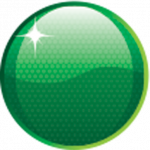 McElrea Racing is set to expand its racing operations in 2010.
The new-for-2009 team, run by New Zealander Andy McElrea, looks likely to up its current one-car Fujitsu V8 team to a two-car entry, plus two or three Porsches for the GT3 Cup Challenge, and at least one MINI Challenge entry.
McElrea has recently fitted out his Gold Coast-based workshop to allow for the expansion, with the finishing touches going on it now.
McElrea Racing has run Daniel Gaunt in the Fujitsu V8 Series this year, picking up a couple of podium places. Gaunt currently sits fifth in his ex-Stone Brothers Racing Falcon BF.
SBR has two more newer BFs in its workshop for sale, and McElrea Racing has ear marked at least one of them.
The team ran former Supercheap Auto CEO Bob Thorn in the GT3 Cup Challenge in selected rounds this year, and that relationship is set to expand into more Porsche entries.
Andy McElrea says that the time is right for expansion.
"Our plan for next year is to run two Fujitsu V8s, two or three Porsches in the GT3 Cup Challenge and one or two MINI Challenge," he said.
"I want to have everything locked down by mid-December.
"Everyone wants their deals done yesterday, and I'm no different, but its just a matter of people who make these decisions often can't be rushed.
"If all thins comes to fruition, we'll have a good depth of everything. But we have to wait until we have deposits and signed pages, and until that happens, it's not done."
McElrea says that keeping Gaunt (one of this year's SBR endurance drivers) in his squad is essential for next year.
"Without question, it's a priority to keep Daniel in the seat. He's obviously got a good relationship with SBR and us, and everything seems to be working well. Our relationship with SBR is getting stronger too."