Control tyres, new calendar for Australian Rally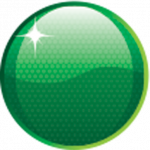 The Australian Rally Championship has confirmed its calendar, control tyres supplier and a fresh out look for the 2010 season.
A six round championship has been set, with Tasmania, Western Australia, New South Wales, South Australia, Queensland and Victoria receiving one round a piece.
The first round of the Championship at Tasmania will co-incide with the 27th Rally Tasmania, a tarmac event based in Burnie.
The final round of the championship in Victoria on November 13/14 will double as both the final round of the Australian and Victorian Rally Championships.
Kumho Tyres has been named as the control tyre supplier for 2010 after two years of negotiation and consultation were undertaken to introduce a control tyre that would benefit all stakeholders.
ARC Chairman Ben Rainsford said that the Kumho Tyres will see the value of ARC competition increase.
"We welcome Kumho on board for the ARC next year," he said.
"It demonstrated that it wants to be part of the ARC and partner with us marketing the Championship via its presence at service parks and in its own marketing activities."
Kumho also confirmed a transparent pricing model for its tyres from ARC to club level. Competitors will pay the same price for its tyres, regardless of event status, making it more tempting for state drivers and teams to step up to national competition.
Privateer racer Nathan Quinn plans to compete in the ARC for 2010 in his Lancer EVO IV said that the new control tyre will increase his competitiveness.
"The control tyre decision is great for me as a privateer as I don't have the excuse that I don't have the same tyre as the front runners," he said.
"Rallying is supposed to be a test of driver skill and car reliability, not a test of how big your wallet is – and I think you will see more crews run in the ARC now they now they can compete with the big boys on equal tyre terms."
2010 Australian Rally Championship calendar
1. Rally Tasmania, Tasmania – February 26/28
2. Forest Rally, Western Australia – March 27/28
3. Coffs Coast Rally, NSW – May 15/16
4. Rally SA, South Australia – June 26/27
5. International Rally QLD, Queensland (APRC) – July 31/August 1
6. Name TBA, Victoria – November 13/14