Minda to test three young drivers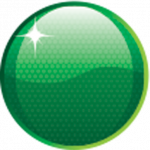 Australian Formula Ford team Minda Motorsport will test three young drivers at Winton Motor Raceway tomorrow (Friday).
Aussie Racing Car driver Garry Jacobson and karters Scott McLaughlin and Liam Sager will each test one of Minda's locally-built customer Spectrums.
Minda Motorsport was recently awarded the CAMS Rising Star Formula Ford program that Borland Racing Developments has managed since 2005. Two Rising Star entries will be run for Jack LeBrocq, 17, and Matthew Brabham, 15, but Minda team boss Bruin Beasley still wants to run another two cars on top of that next year.
"Our aim is to have two Rising Star cars and two of our own to compliment it," he said.
"They'll all work with each other as part of the whole team environment – share data, help each other. We're hoping for two experienced guys in the other cars so they can learn a bit off and fast-track their progress."
Jacobson, McLaughlin and Minda's current driver Nick McBride are all in line for the drive with the team next year, while Speedcafe understands that Sager is likely to contest next year's Victorian State Formula Ford series.
Beasley is excited about having young chargers peddle his cars next year.
"It's going to be good working with young guys again,"
"We made it pretty clear that our expectations for the Rising Stars weren't to win races. It was to give the guys the grounding and basics and give that to them early so if they're going to move on, they've got the grounding to move on.
"We pushed the point that there was no point winning races when you were 21 years old. For this program, they need to be 15 or 16, get the grounding, learn how to change gears, learn what happens when you hit the brake pedal and then let them go overseas and progress their careers."