Italian karting bosses heading to Melbourne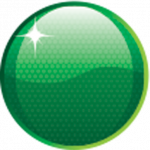 Two of the world's biggest names in the world of karting will be attending this weekend's 'Horsepower Heaven' event, incorporating the Formula 100 Nationals and Leopard Final Shootout, at Melbourne's Todd Road circuit
The Chief Executive Officer of the IAME Engine Factory – Filippo Fagnani – and Gianpetro Mascialino – the manufacturer of the BRM Racing chassis – will both visit Australia for the event and will be the guests of Remo Luciani, of Remo Racing and Steve Pettaras of Definitive Racing respectively.
Their attendance is recognition of the role Australia plays in the world karting industry.
Fagnani and Mascialino's Australian connections are both humbled that the bosses are making time to come to Australia for the event.
"Its strong recognition for how well IAME's products – particularly the Leopard engine – have been accepted by the Australian karting fraternity," said Remo Luciani, the long time importer of IAME.
"We're extremely pleased that Filippo will be joining us at Todd Road and we trust his visit will galvanise support for IAME's products in Australia."
Luciani's thoughts are echoed by Pettaras.
"Australia's an extremely important market for BRM and through Definitive Racing, we've always strived to allow karters to take the next step in their careers," said Pettaras.
"This philosophy is at the core of BRM Racing internationally and I'm sure Gianpetro will see that when he arrives here for this event."
The event the pair will be attending features several major categories, including the Leopard Final Shootout, where the top three from Leopard Light will be offered the opportunity to attend the IAME International World Challenge – joining drivers from around the globe – and one randomly selected driver will drive away in a new Toyota Yaris. In total there will be $70,000 worth of prizes up for grabs.
It also doubles as the Australian Championship for the high performance Formula 100 class, both Light and Heavy, and will be the venue for the largest field of KZ2 six-speed gearbox karts outside Europe and North America, with nearly 30 excitement machines set to do battle around the Todd Road layout at speeds in excess of 130 kilometres per hour.
The KZ2 class will also provide a further international component to the event, with former British 125 Champion, Daniel Borton hoping to impress Mascialino aboard a BRM and several New Zealand competitors making the trek to Melbourne for the event.