Hamilton included in 2010 V8 Utes calendar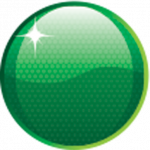 A trip across the Tasman will highlight the 10th anniversary season of the popular Yokohama V8 Utes category in 2010.
The calendar, displayed below, will be held exclusively at V8 Supercar events and will kick-off on the streets of Adelaide at the Clipsal 500 in March.
The second event of the season will be a non-points event at the ITM 400 in Hamilton, with the eight other events on the schedule all for championship points.
Organisers stated that the New Zealand appearance, still subject to final negotiations, will feature a combined field of New Zealand and Australian V8 Ute competitors in a three test race format.
The category's return to Surfers Paradise is also to be confirmed, all part of a calendar that visits some of the marquee events of the year in Adelaide, Darwin, Townsville, Phillip Island, Bathurst and Homebush.
"We are extremely happy with the calendar and grateful to V8 Supercars for their continued support," said V8 Ute Category Manager Bill West.
"I think it shows how far the V8 Utes have come as a category and it's great to know we are welcome back to our favourite tracks.
"We wish we could go all over Australia but unfortunately with only eight rounds we can't be everywhere and this calendar reflects the Shareholder's wishes."
The full 2010 schedule is as follows:
R1 Clipsal 500 (Adelaide, SA) 11-14 March 2010
NC ITM 400 (Hamilton, NZL) 16-18 April 2010
R2 Winton Motor Raceway (Benalla, VIC) 14-16 May 2010
R3 SKYCITY Triple Crown (Darwin, NT) 18-20 June 2010
R4 Dunlop Townsville 400 (Townsville, QLD) 9-11 July 2010
R5 L&H 500 (Phillip Island, VIC) 10-12 September 2010
R6 Supercheap Auto Bathurst 1000 (Mount Panorama, NSW) 7-10 October 2010
R7 SuperGP (Gold Coast, QLD) 21-24 October 2010 (TBC)
R8 Sydney Telstra 500 (Homebush, NSW) 3-5 December 2010