David Lawrence: Fujitsu V8s or Australian GT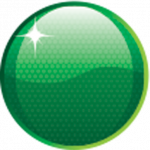 Aussie Racing Car Series leader David Lawrence will progress his driving career next year and is looking at entering the Fujitsu V8 Supercar Series or the Australian GT Championship.
Lawrence, who currently leads the Aussie Racing Cars title by three points over Adam Gowans, told Speedcafe that he needs to progress in the racing ranks.
"I don't want to stay in a lower support category anymore, it's time to move up," he said.
"I want to move into V8 Supercars, and if I can't get a good Fujitsu V8 ride, then I'll do something in the Australian GT Series.
"I definitely want to do the Fujitsu Series. I eventually want to get into the Main Series. I'm too old to go to Europe now, so V8s is where it's at."
Lawrence said that besides V8 Supercars, Australian GT is a category that he's keen on.
"I like the cars in GT and they race at all good tracks and good events. They're not exactly slow cars either," he said.
"We've spoken to a few people. The Development Series (Fujitsu V8s) is a bit hard to crack, but the GT Series might be promising. Nothing's in concrete yet. We've still got a few meetings to go."
The final round of the Aussie Racing Cars Series will be held at Phillip Island on November 27-29.