2010 SGP and World Cup schedule released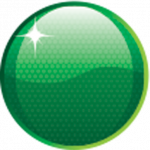 BSI Speedway has announced the 2010 FIM Speedway World Championships calendar.
The series for the individual world championship, the FIM Speedway Grand Prix series (SGP), will consist of 11 rounds, with Polish track Torun and Croatian track Gorican, making their debuts on June 19 and August 28respectively.
The city of Gorzow, situated in north west Poland, is also a 2010 debutant, and will host the first round of the team world championship FIM Speedway World Cup (SWC) on July 24.
The famous Vojens Speedway Centre in Denmark will stage the SWC Race Off and Final on July 29th and 31st.
The calendar is detailed below:
2010 FIM SPEEDWAY GRAND PRIX
DATE
CITY
COUNTRY
24/04/10
LESZNO
POLAND
8/05/10
GOTHENBURG
SWEDEN
22/05/10
PRAGUE
CZECH REPUBLIC
5/06/10
COPENHAGEN
DENMARK
19/06/10
TORUN
POLAND
10/07/10
CARDIFF
GREAT BRITAIN
14/08/10
MALILLA
SWEDEN
28/08/10
GORICAN
CROATIA
11/09/10
VOJENS
DENMARK
25/09/10
TBC
ITALY
9/10/10
BYDGOSZCZ
POLAND
2010 FIM SPEEDWAY WORLD CUP
DATE
ROUND
CITY
COUNTRY
24/07/10
Event 1
GORZOW
POLAND
26/07/10
Event 2
TBC
GREAT BRITAIN
29/07/10
Race Off
VOJENS
DENMARK
31/07/10
Final
VOJENS
DENMARK