Wheldon confirmed at Panther for 2010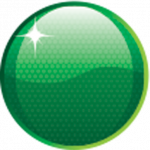 Former Indy 500 and IndyCar Series champion Dan Wheldon will remain with Panther Racing next season, despite enduring a disastrous year with the squad in 2009.
Having left Chip Ganassi's team in favour of Panther next year, the Brit scored just three top fives in 2009, while his replacement at the Target squad Dario Franchitti won the championship.
But it should be noted that at Indianapolis in May, the Wheldon-Panther combination was in full form, with the 2005 Indy 500 champ coming home second to Helio Castroneves.
Stan Sport is the only way to watch every round of the INDYCAR SERIES. Click here for all the action streaming ad-free, live and on demand.
"I'm excited for next season, honestly," said Wheldon.
"Anytime I'm out of a racecar for too long I get restless. But I feel like we made some progress towards the end of the season after some struggles that show we're heading in the right direction."
"My goals are to win races. Obviously we haven't achieved everything we wanted for the season, so for next year I'd like to build on the momentum that we've created this year and make it a winning season."
Team owner John Barnes admitted that improvement was needed, but that he had faith in his team, which won championships with Sam Hornish Jr earlier this decade with Pennzoil backing.
"What I can tell you is that we're going to be fighting tooth and nail to improve," said Barnes.
"We've got a group here that we really like, and I've made clear in the last two weeks what my expectations are for our team and driver."
It's not yet known if Panther backers Delphi and the National Guard will renew for 2010, with the team stating that sponsorship details for next season will be announced in the coming weeks.