Sera out to prove a point in Egypt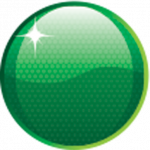 Victorian David Sera will be out to prove a point when he leads the Australian contingent at the Rotax Max Challenge World Finals to be held in Egypt during December.
The 2009 event will be Sera's fourth attempt at taking out the crown and the multiple Australian champion is determined to bring the world crown back 'down under' this year.
Each of Sera's previous three campaigns in the World Final have ended in disappointment due to a variety of reasons, including a controversial technical issue that forced him to the rear of the field at the 2007 event in Abu Dhabi.
"I'm definitely out to prove a point this year and finish the job," said Sera.
"It burns me to know that I've been a position to win this event on three occasions and haven't been able to finish higher than ninth off for a variety of reasons."
With all drivers in the Rotax Light category at the Sharm El Sheik circuit using identical CRG chassis, Sera will be looking to work with fellow Aussie Jason Pringle, who competes aboard the CRG chassis across the country and is Australia's representative in the Rotax Heavy category in Egypt.
"Jason and I know each other quite well, given the fact that he knows the CRG chassis back to front it makes sense for me to lean on his intimate knowledge of the kart," said Sera.
If successful in claiming the victory in December Sera will become only the second Australian driver to taste success at the event. The only other Aussie to stand on the top step is Tasmanian Ben George, who won the DD2 category at the 2006 running in Portugal.
Joining Sera at the Rotax Max Challenge World Finals in the Australian line-up, supported by International Karting Distributors, will be Pringle (Rotax Heavy), youngsters Ben Jurczak and Jack Howard in Junior Rotax, Brinley Gread in DD2 and Nicholas Crawshay in the Over 35s division.