Never say never?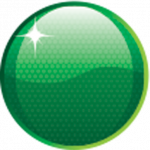 Is it a case of 'never say never' in terms of winning the championship?
For us, particularly the guys on my car, we're not particularly talking about the championship or anything like that. We're just going race by race, round by round and seeing where it takes us.
Mathematically, we're a fair chunk off the lead, so we're going on a round by round deal, taking each race as it comes and we'll see where it puts us.
We're probably in a different situation to Will (Davison) and Jamie (Whincup).
You sound pretty relaxed about it all. Has this helped in terms of the results you've delivered?
Oh, I don't know, maybe? I think experience has a little bit more to do with it. Certainly, Jamie has been in the championship fight for the last two years, and Will is obviously very new to it. I've been in championship contention since 2006 at the end of every year, so it's a bit of a case of 'been there, done that, got the t-shirt to prove it!'
I've seen it and felt it all before and you just try and not get apart of it. It's obviously a high-pressure part of the year. People don't enjoy it as much as they should.
What sort of advice then can you give Will to help him stay right in the fight?
Well, at the moment, not too much, because I'm still battling him for the championship, but even things like when he had his steering drama (in Sunday morning's first race). He got back out there and finished ahead of Jamie at the end of the race. I said to him, "that's the sort of stuff that wins you championships." It's not the race wins and champagne, it's how you fight back from it.
At what point of this season do you look back and regret or rue this year?
You have to go all the way back to Race 1 at Adelaide. We would have finished second in that race if we didn't have the mechanical issue.
That's not our total points deficit, but it's certainly a lot. There has a couple of things, but I learned a long time ago that you get nothing from the ifs, buts and maybes. Everyone else has a story just the same as yours. There has been three or four races throughout the year that you wish had gone differently, but you get used to it all.
And that's has what's probably stood me in good stead for this year. I don't end up focussing on the bad stuff. You just look forward to the next race.