McLaren and Ferrari in strange territory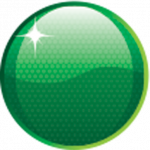 In the past two seasons, McLaren and Ferrari has gone to the final round of the Formula 1 World Championship with both the a major titles – Drivers and Constructors – on the line.
At this weekend's final round at the Abu Dhabi Grand Prix, the famous F1 makes will be fighting for third place in the Constructors title.
It's been an odd 12 months in F1, with major off-season rule changes completely reshaping the running order which has seen new comers Brawn F1 and Red Bull Racing show the field a clean set of diffusers over the majority of the season.
McLaren-Mercedes leads Ferrari 71 to 70 in the race for third place in Constructor's points, and with significant financial rewards in place for the better placed team, the stakes will be high at the Yas Marina Circuit.
McLaren's team principal Martin Whitmarsh said that his
team is keen to consolidate the third place.
"We may have just overhauled Ferrari in Brazil to move into third place in the constructors' championship, but, being just one point ahead with just one race remaining, means that we go into the Abu Dhabi weekend fully focused on scoring the maximum possible points to consolidate that position," he said.
"As usual, there has been no let-up from the team in its preparations. We head to Abu Dhabi not only extremely encouraged by the improved pace we showed in Brazil but also very optimistic that the final race of the season offers us another opportunity to challenge for victory."
McLaren's Lew Hamilton has won two Grand Prix's this season.
In the Ferrari camp, Kimi Räikkönen will contest his last round with Ferrari before moving on – perhaps to McLaren.
Regardless of his future, he wants to ensure that he gives his last race for the famous Italian team his best.
"The race in Abu Dhabi will be my last Grand Prix with Ferrari and as usual I will give it everything to gain the best possible result," he said.
"We'll try to conclude this difficult year with a good result, hoping that it will be enough to gain the third place in the Constructors' Championship, McLaren took over in Brazil.
"It will be difficult, because the competition is very strong. Furthermore in Brazil the two titles have been assigned, so maybe there are certain drivers, who will risk a little bit more, as everything has been decided already."